Head lice at home? Don't panic! NYDA® express – your nit-knockout solution!
10 minute application
Scientifically proven
No neurotoxic pesticides
ÖKOTEST assessment: "very good" for NYDA®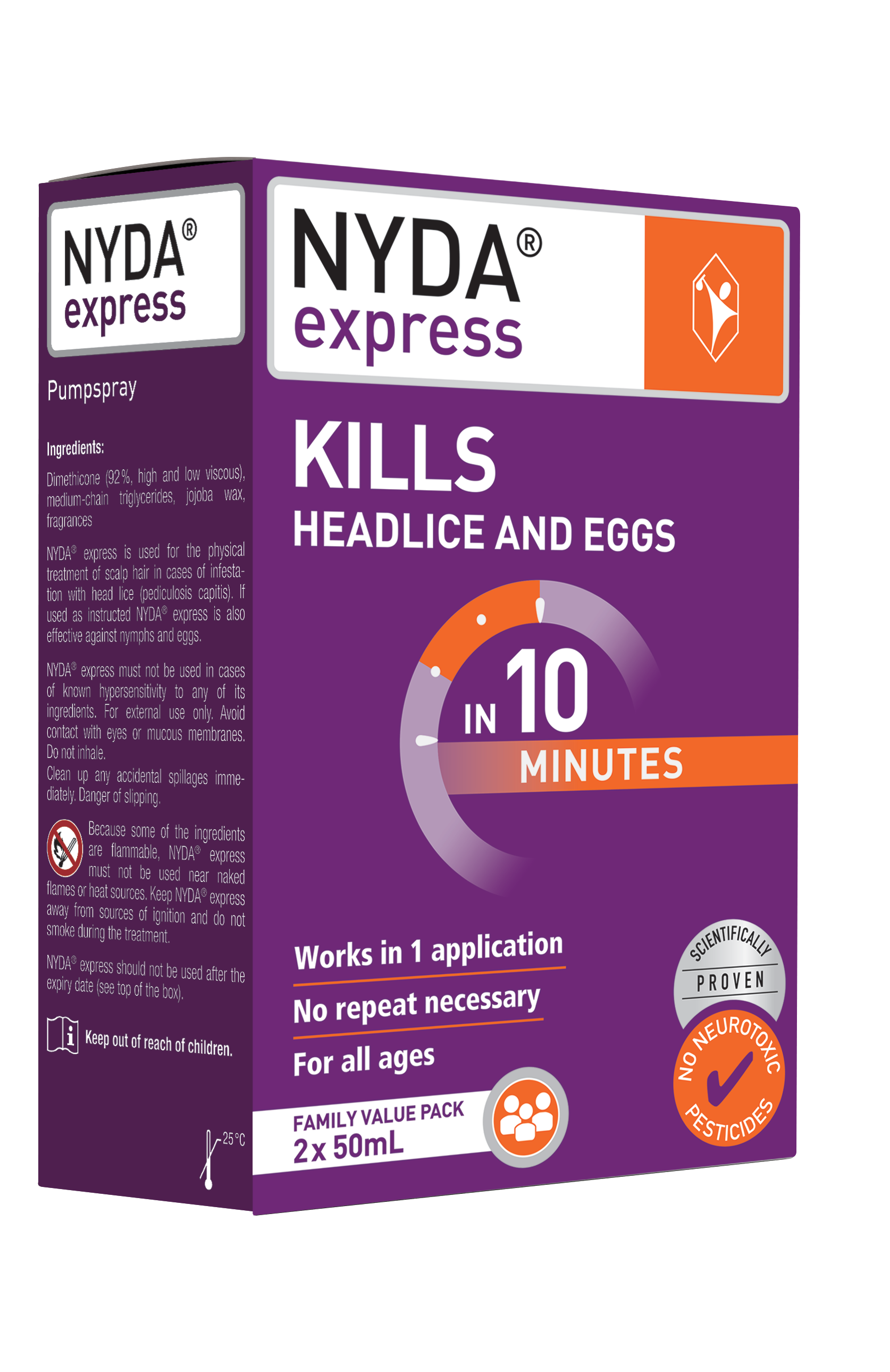 Created by Pohl-Boskamp, one of the leading mid-size pharmaceutical companies in Germany, NYDA® express was an innovative approach to head lice treatment. As the first product in Germany to use a physical mode of action to eliminate head lice and eggs, they offered a scientifically proven alternative for consumers that contained no neurotoxic pesticides. NYDA® express is now a trusted global brand and families around the world rely on their innovative treatment solutions.
Independent Reviews
In November 2017 an independent review of sixteen head lice treatments were tested for efficacy and tolerability. Professor Manfred Schubert-Zsilavecz of the Institute of Pharmaceutical Chemistry, Goethe University Frankfurt, tested the clinical evidence on the efficacy of the treatment. Only 2 products received the highest rating of "very good" – one of which was NYDA® express
* ÖKO-TEST.App Eltern 11/2017
NYDA® express – innovative technology suitable for the whole family
NYDA® express provides an effective solution for head lice treatment with a proven 10 minute application. Without harsh neurotoxic pesticides, NYDA® express works immediately, it kills by suffocating head lice and eggs in one easy application. NYDA® express is available in a single treatment format (50 ml) or in a family value pack (2 x 50 ml). Application to the hair is easy with the NYDA® express pump spray. Both packs include a lice comb to remove dead lice and eggs during treatment.
If you would like to purchase NYDA® express online, please click on the link below. You will be taken to the Brauer Natural Medicine website where you can purchase NYDA® express for delivery within Australia.